Is there anyone who does not like screensavers? Be it custom screensavers or default ones. They are exciting and entertaining too. Humans have been finding ways of entertainment since their existence. I don't want to make this topic more boring and now let us dive into the main subject. In these times where Television and Computers keep you updated to the world, there are many ways which can be followed to make these devices more useful.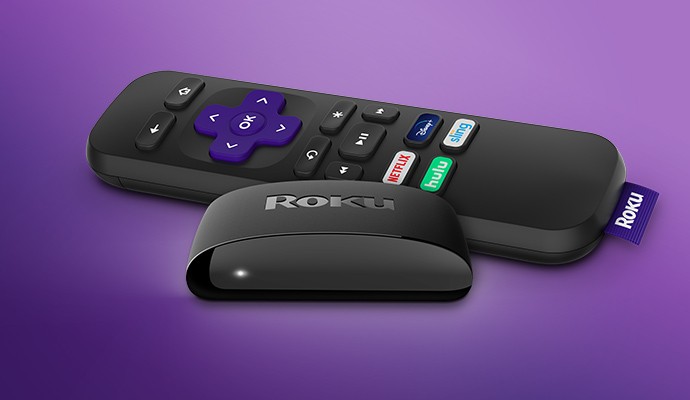 Streaming online content is one of them. And when it comes to online streaming, Roku is the best choice of all. Roku is a digital media player that has smooth streaming features that make it a favorite of the users. Well, today I am going to tell you everything about Roku Screensaver. You all must be knowing what screensaver actually is. Roku screen saver is a bit different from normal mobile screen savers. The screensaver you set o your mobile is a picture or small-sized animation, but Rokuscreensaver is a channel that you select as a screensaver. Let me explain to you in detail.
What Is a Roku ScreenSaver?
Roku Screensaver is actually a channel that plays on your system display when your system is idle for some time. The user customizes the amount of time. You can select multiple screen savers on Roku but only will be used. You need to set that as a current screensaver. Roku Screensaver channel gives no response to your remote's actions.
When your screensaver is ON, and you press any remote button, your screensaver will shut down and your device will start playing the previous channel you were playing. If I describe it from a developer's point of view it just another channel with a function RunScreensaver. This function is called whenever screensaver runs on our system.
How To Change Your Roku Screensavers?
Due to the latest screen technologies used nowadays, screensavers have been available for some time now and have been a thing of the past. Without a screensaver, a screen would not split or have a shorter life.
But the use of an artwork today is extremely fashionable, in particular, because of the large resolution capacities of most new TVs. Choose a piece of art and screen it on your TV while not in service. Here's how this can be done.
The Operational Stuff On Roku Screensavers
Although this choice is considered a "screensaver" on most advanced TVs, it doesn't necessarily save the screen remotely. The point behind earlier screensavers, back in time, was that if they were left for long stretches, the pixels would be destroyed. Then an external screensaver will activate, "shake things a little" and make the computer screen run better.
Yet overcrowded pixels are a thing of the past with new TVs. TVs are conceived so that they do not have difficulties with any material, regardless of how long.
So, for whom is the show saver? Ok, only for lighting and aesthetics. It not only doesn't shield your phone but leaves it working for long stretches and makes use of the life of your TV. And excess power. Yeah, and waste electricity.
But watching a piece of art on your huge flat-screen TV in the HQ is certainly fine, right?  Yeah sure.
Picture Selection For Roku Screensavers
Even though creativity is a great idea, it does not need to be a piece of art for your Roku screensaver. It can be an amazing photograph of your favorite area, a movie poster, or even a family picture. You can shoot space in a glorious Hubble.
Please note that if you stretch across your large TV screen, the unprofessional photos may not be very good. It sure won't play the role of a lovely screen saver on your big flat-screen TV if you have taken your front camera photography. Art is subjective and you can put whatever you want as the Roku screensaver frankly.
But how would you establish an image as a TV screen saver from your streaming device? Ok, your computer depends on it. Roku TVs can, for example, use images of your phone or Google Photographs. Amazon Images is going to use Fire TVs. Apple TVs can, of course, use iCloud for storage and app saver displays, while the use of materials in Google Pictures by Chromecast users is required.
How To Fix A Roku Screensaver?
You are fortunate if you have Roku Hisense TV and some other Roku TV. As already mentioned, Roku TVs here offer two options: either load the images from the phone or install the Google Photos platform.
You can open the Roku Mobile app, navigate to Photos+, and pick the screensaver you like to use if you'd like the screensaver to load from your tablet. The photo should automatically show on the phone.
Likewise, open it and sign it with your Google credentials if you have installed a Picture View channel. The images can be chosen here and additional view settings can be changed. It is pretty easy and quick, so you're going to get by it.
Roku Screensaver Settings With The Fire TV Monitor
Amazon Fire TV is solely using Amazon Images. But you can easily go to Preferences, View & Sounds, Screensaver, and turn on this feature to allow all regular images if you want the stock photos (that are very gorgeous) to be seen on your TV.
You will create and sign in to your Amazon account with Amazon Images by installing a special smartphone or tablet app. If your Amazon Images cloud has been loaded with images, go back to your Fire TV Screensaver settings for changing the source.
The Setting Of An Apple TV With Roku Screensavers
Apple is ahead of the rankings since the system follows the default Roku screensavers. Yeah, and your iCloud images build the screensavers automatically.
Switch on iCloud integration on the Apple TV if you have pictures on iCloud and simply pick Yes when File Stream is prompted to be switched on. You will go to Images on the Computer, then iCloud, and then eventually, pick the album that you want to use if you want a particular album used for Roku screensavers.
Roku Screensavers and Smart TVs
Irrespective of the smart TV system you are using, the preferred screensaver can be conveniently set up. Whether you want to shuffle the beautiful stock pictures or think of something more specific, you have covered the methods above.
Did you set your Roku smart TV screensaver? What were you doing? How were you? Have you had any problems? Feel free to start chatting in the following segment of feedback.
How Do I Turn On Roku Screensavers?
Roku Screensaver that features fantastic features like graphics, exclusive Roku TV-style while Roku is idle. These are the main screen savers.
CLOC Roku Screensaver
CLOC shows the true weather situation and the practical view of LED clocks. • The backdrop colors and brightness settings can be changed in this screensaver. • The period in 12 or 24 formats is available.
Web albums piscina screensaver
Web Albums Pisca Screensaver is an online picture sharing system. • This screensaver exhibits your photo collections or pictures. • These photos are shown in slides.
Diff flip
A Diff Flip Clock reconstructs a flip timer and displays in tiny square slabs.
Screensaver Aquarium
Aquarium Screensaver transforms the screen into a beautiful aquarium.
How To Turn On Roku Screensavers?
Go to the Roku Channel Store and pick the category Roku Screensavers & Applications.
Read the summary in the Screensavers & software chart.
Allow Roku Player Settings for Screen Saver
If you choose a free screensaver, then preview it.
If you pick a paying screensaver, purchase it, and access it.
Additional Roku Tips To Help
Here are some additional tips for you on Roku ScreenSavers
Switch your TV on a screensaver
Like patterns, Roku provides additional screensavers under settings (Settings > Screensaver). You should even head to the Screensavers group of the Channel Store to find even more screensavers, including Presto's cracking fireplace.
Reorder the streaming services
When you install streaming services, they are conveniently arranged on your home screen by default. But you should rearrange them in the direction you want. Just pick the channel from the My Channels portion, then press the Options button (*) and pick Switch Channel.
Insert a different theme to your home screen
The default Roku screensaver theme is a pleasant purple hue, so in case you want to change it, be in Settings, then Theme, and try some free themes (such as Graphene, Decaf, Nebula, or Daydream). Roku has also recently added a Themes tab to the Roku Channel Shop.
Use your smartphone as a remote device
Every Roku player allows for a remote physical device.
In case you skip it, or for some other instance you don't felt like using it, you can use the ios or android Roku mobile app as a versatile Roku control center. When enabled on your smartphone, it helps you to search, activate, and rate networks. You can also choose to enter a code using your computer's keyboard or to stream video from your smartphone. It also fits all of the Roku matches.
Update your voice without a remote controller
New advanced Roku players do have a physical remote control with a microphone and a voice command button.
You will use it to search movies, TV shows, stars, and directors from almost 20 top streaming platforms, including Netflix and Hulu Plus.
However, this feature is useful via the Roku Android and iOS mobile applications and is supported by newer generation players and Roku TV models.
From the Roku mobile application, select Search from the menu bar, and then "Voice" to start. Go here to get some more detailed instructions.
You can rename your Roku players
Many of you with several Roku players at home should log in to your Roku.com account and rename your machines, making it easy for you to distinguish between your players while using the Roku smartphone app or casting from Netflix or YouTube.
Instant replay with the captions
Have you ever watched a film and couldn't hear the character's speech because of the muttering? Only press the replay button and the subtitle will pop up. But you need to activate the function first (Settings > Captions > press "Instant replay").
Run files on your home network or USB drive
Most Roku players do have a USB port so that you can connect in a USB drive and play it back private video, audio, and picture files stored on the drive. You just want a Roku Media Player platform to do that. The channel also allows you to playback files from a DLNA database on your local network.
Understand more about which filetypes the Roku Media Player endorses from here. The Plex and MyMedia streams will also let you broadcast personal media.
Final Thought
It's never too late to start using the full capacity of your Roku Screensaver platform. You can get a lot more from such a versatile computer with these nifty tricks! Hope this article will be helpful for you to discover Roku screensaver functions. Do share this article with your friends and tell us in the comments section if there are any doubts.
Read this too: Watch Free movies